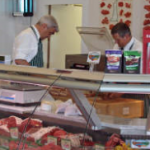 Labors Fair Work Australia minimum wage panel, in its first decision, has  increased modern award minimum weekly rates by $26 – just $1 short of the $27-a-week sought by the ACTU.
FWA President Justice Geoffrey Giudice, Senior Deputy Presidents Ian Watson and Anne Harrison, Commissioner Frank Raffaelli, John Vines, Professor Sue Richardson and Peter Dwyer also rejected employer organisation arguments that any increase should be delayed, ruling the operative date of its decision will be July 1, with the new rates to take effect from the first full pay period on or after that date.
The decision, which follows last year's pay freeze by the Australian Fair Pay Commission (AFPC)  in its final determination before being abolished, lifts the federal weekly minimum wage to $569.90 ($15 an hour) from $543.78 ($14.31 an hour), where it has been since 2008.
The ACTU had argued for an across-the-board $27-a-week increase to minimum rates for Australia's 1.4 million workers on award wages; the AiG a $12-a-week rise, with a delay in its implementation in some sectors; and the ACCI an increase of "no more than $12.50 a week" from the minimum wage up to the tradesperson's rate and $10.50 above that, and with "at least a month" before the new rates take affect.
The Federal Government, in its submission on the first minimum wage review under its new IR regime, didn't specify a figure, but urged the panel to award "a considered real increase in minimum wages that at a minimum reflects the cost increases since the last minimum wage rise in 2008".