We're here to help you.
If you need a hard copy of any handouts, please contact your union official.
1. Workplace Health and Safety Awareness
Download and save a copy of this image to your phone so that if you are injured, you can quickly refer to it to remember what to do.

If you would like a wallet-sized card of these tips, please talk to your union official.
2. Social Media Guidelines for Workers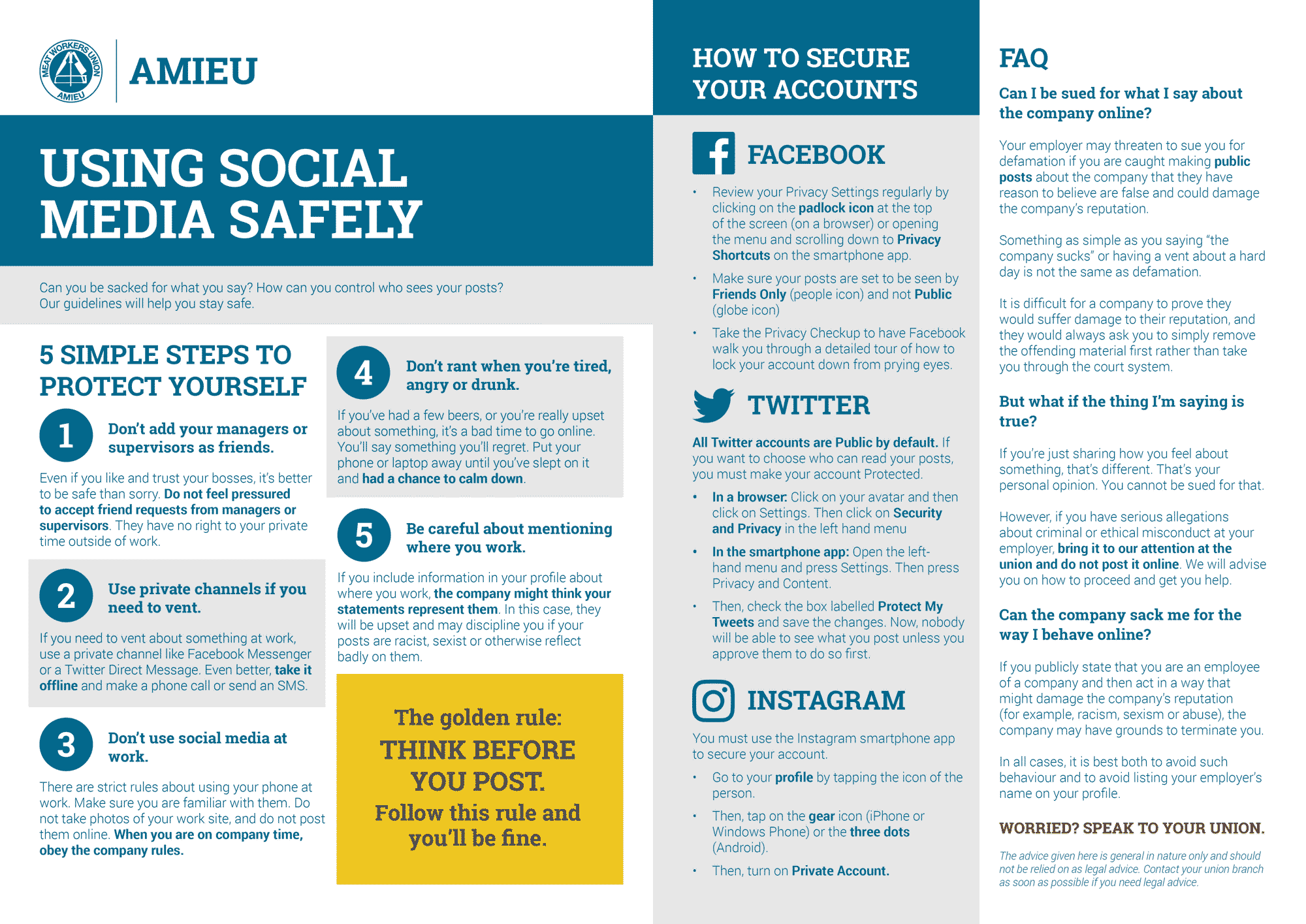 ---